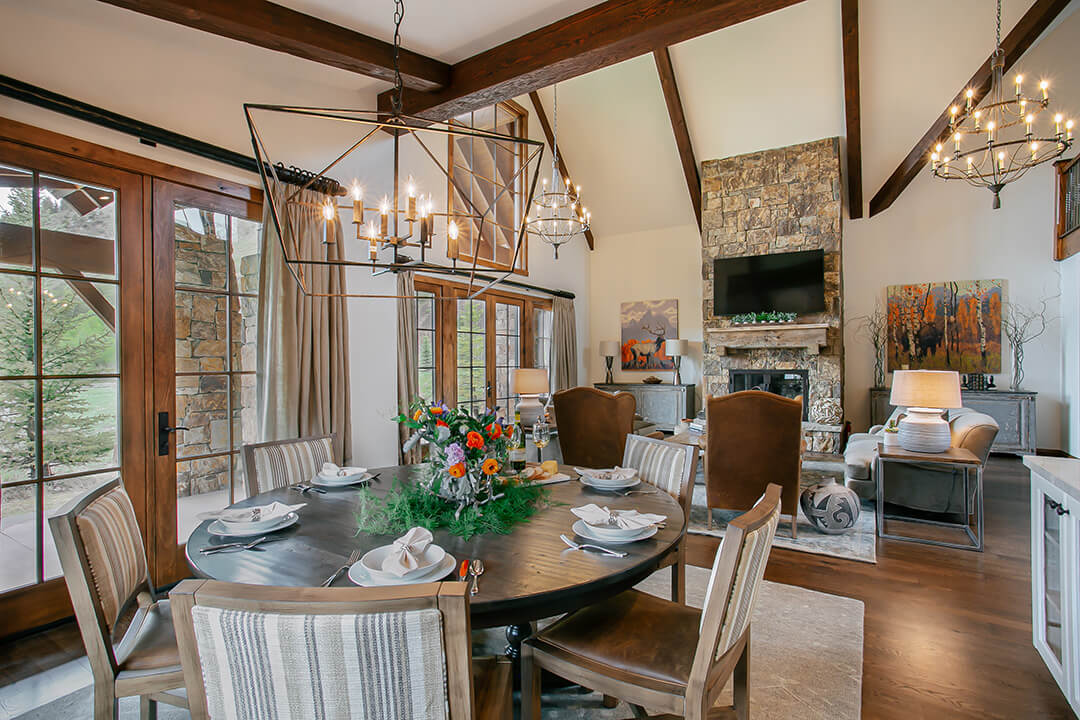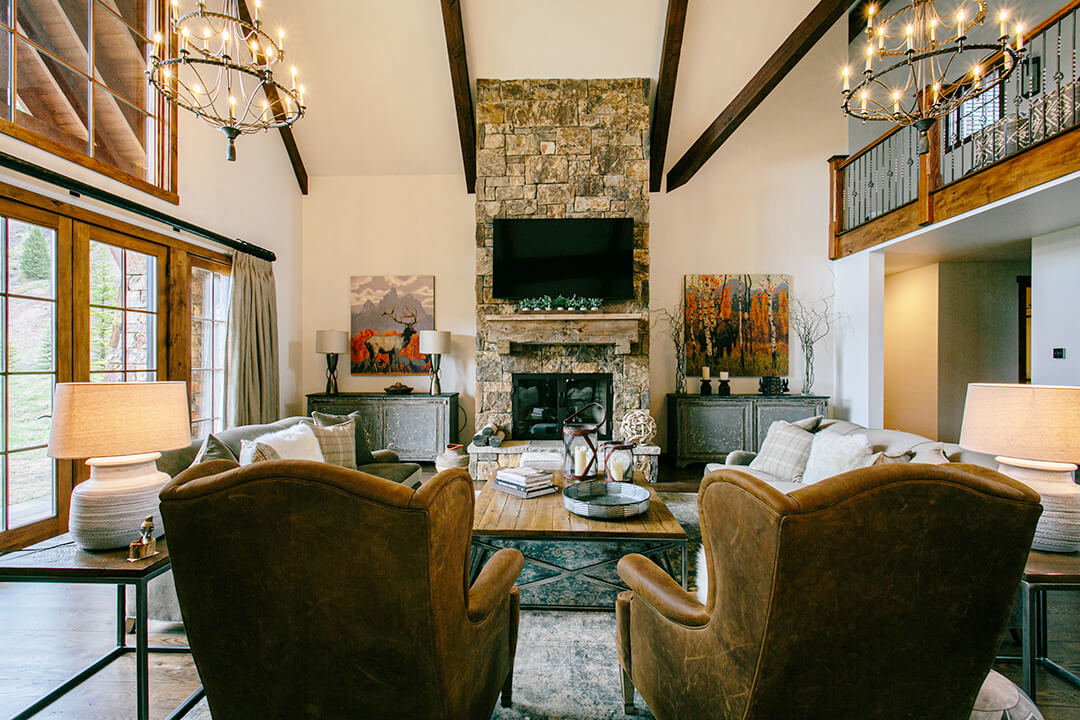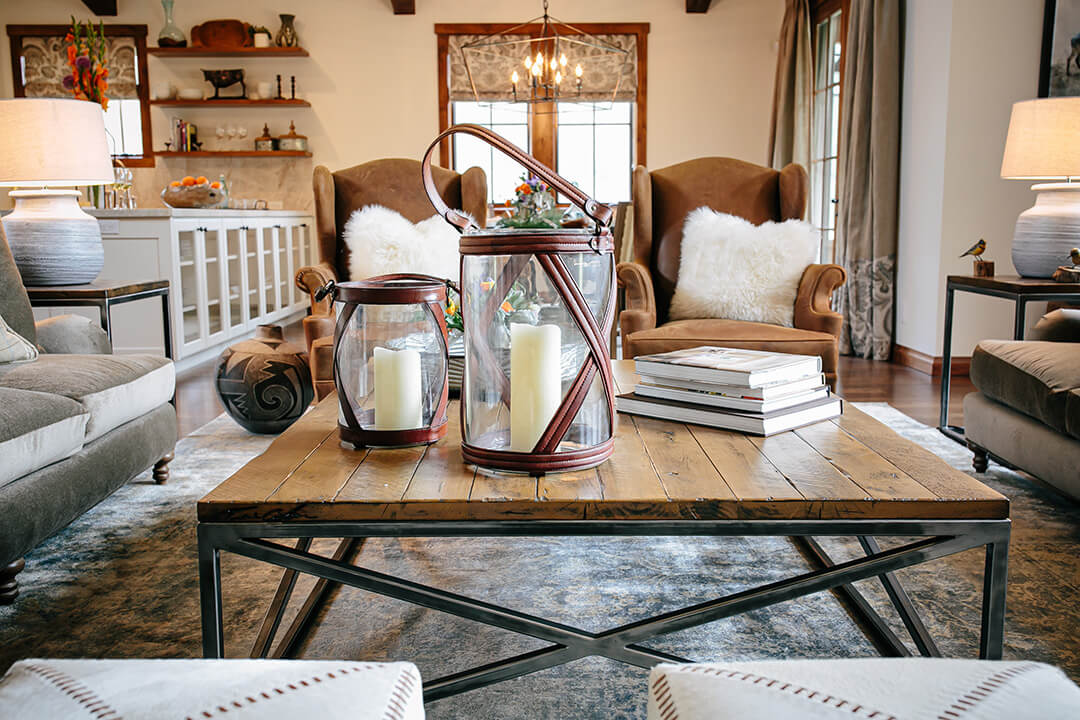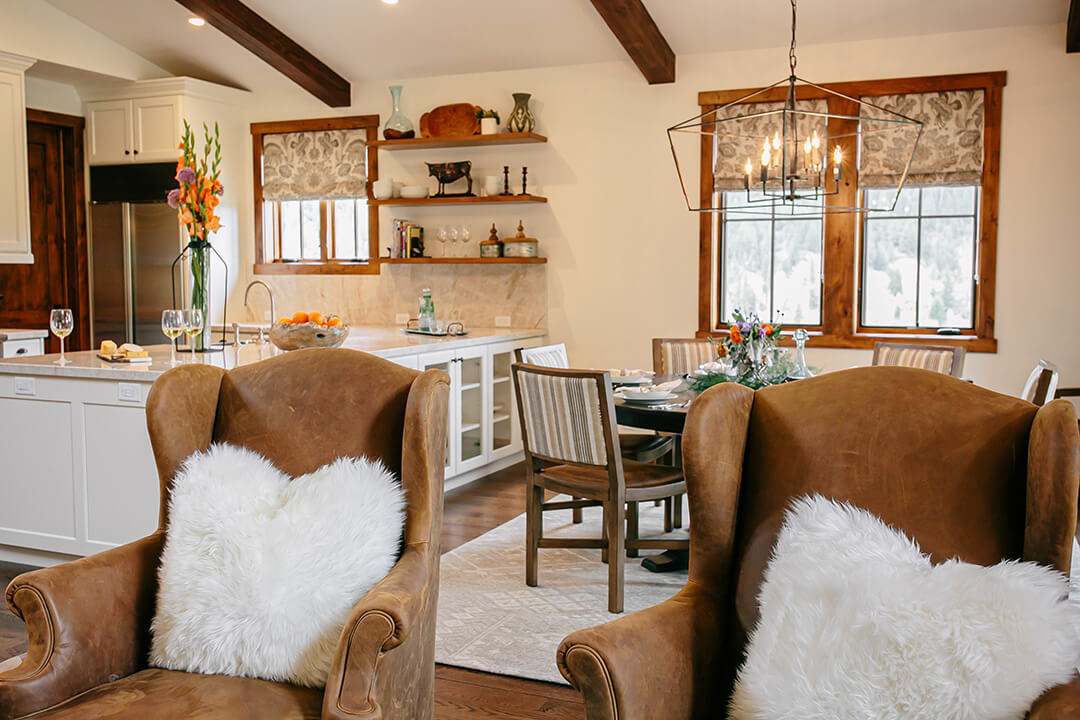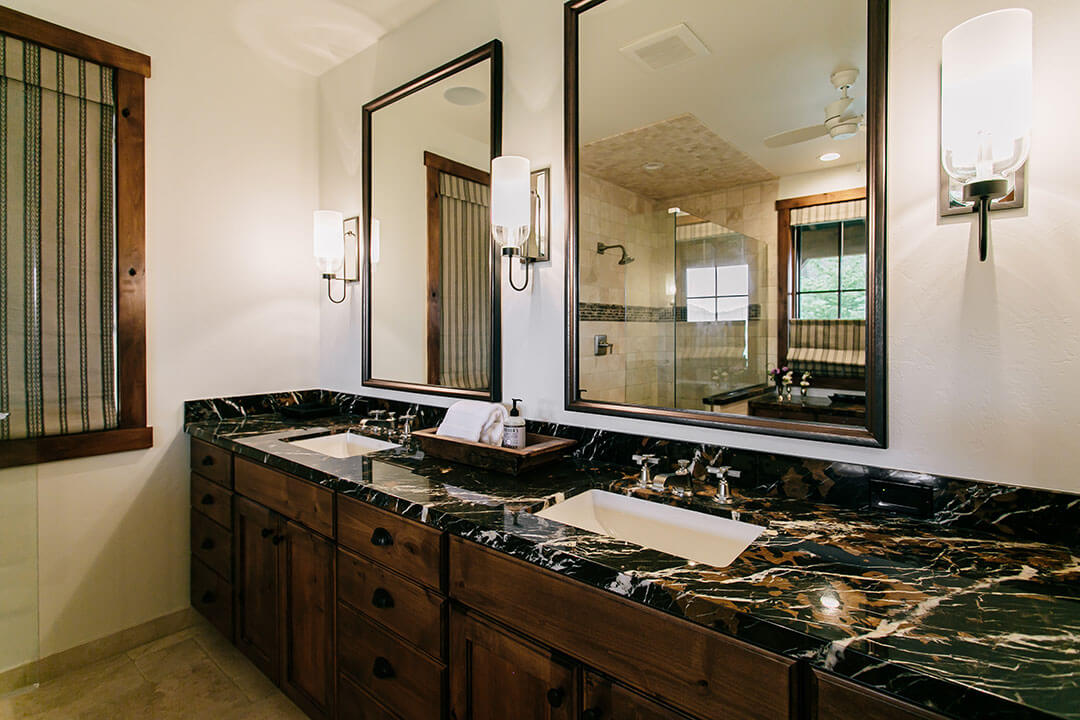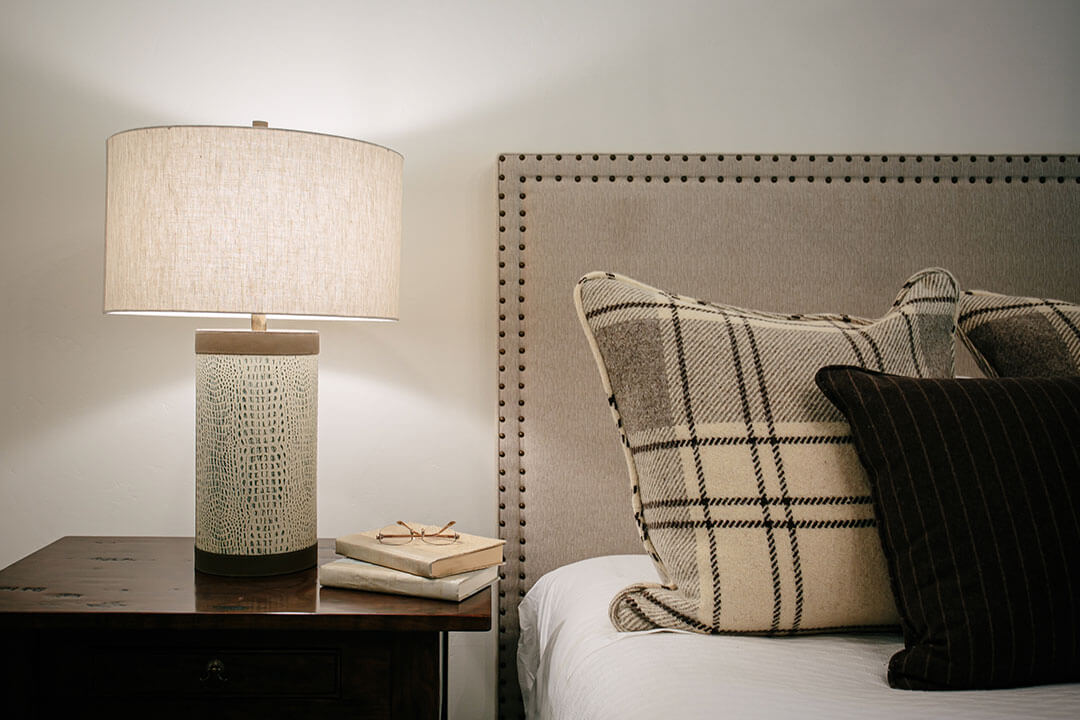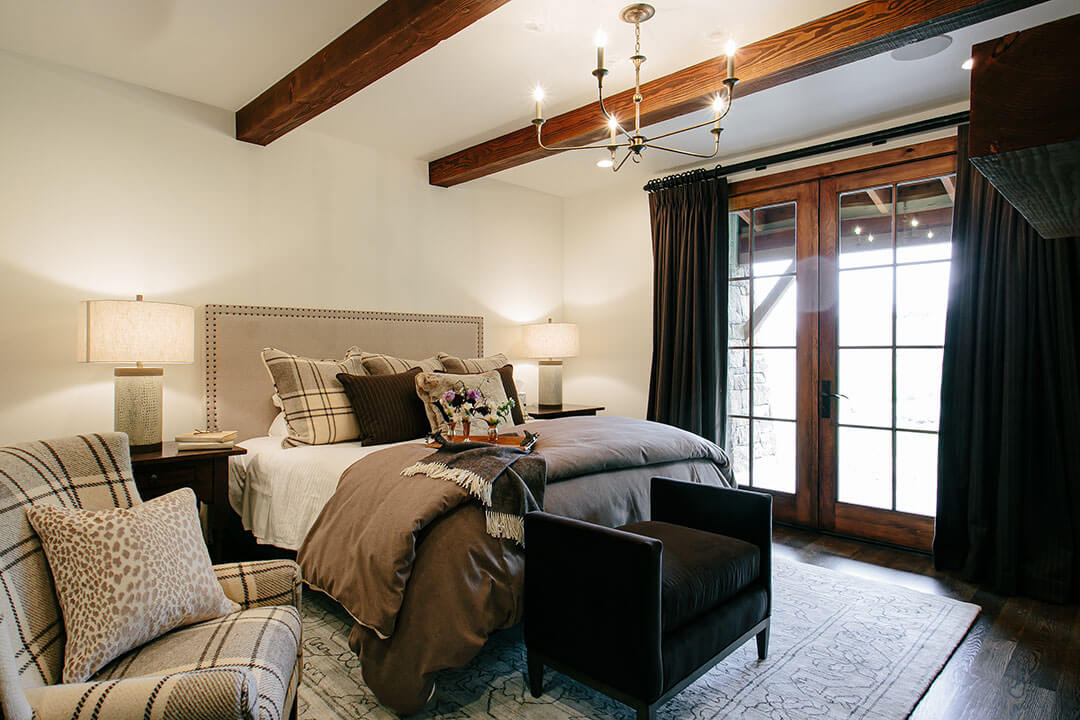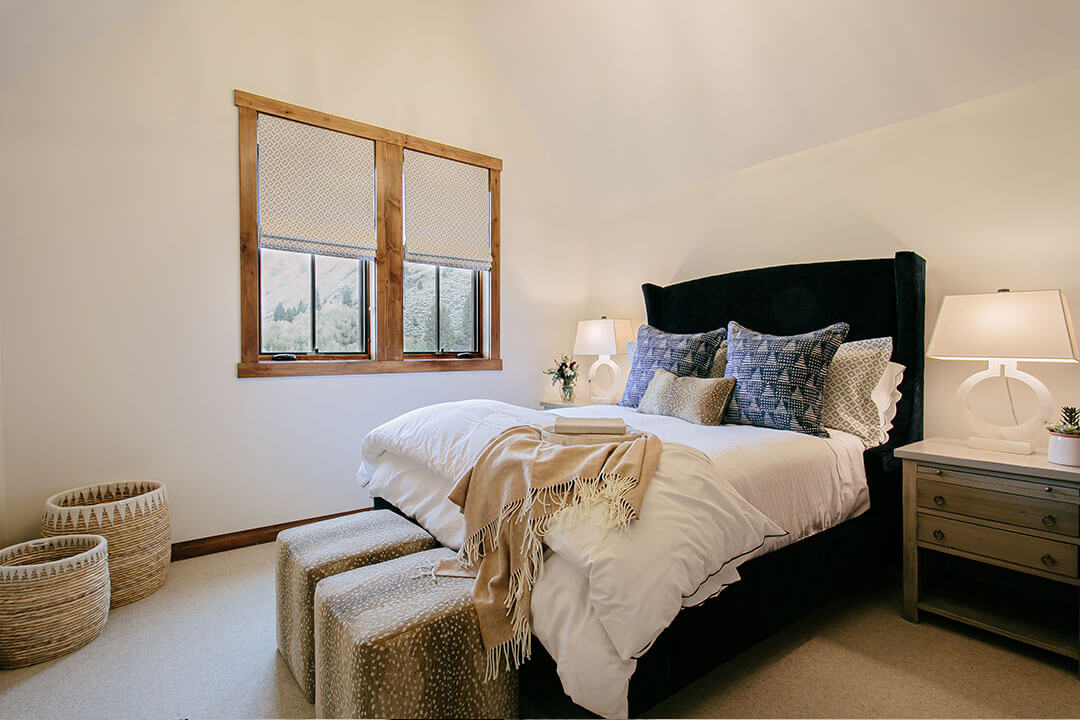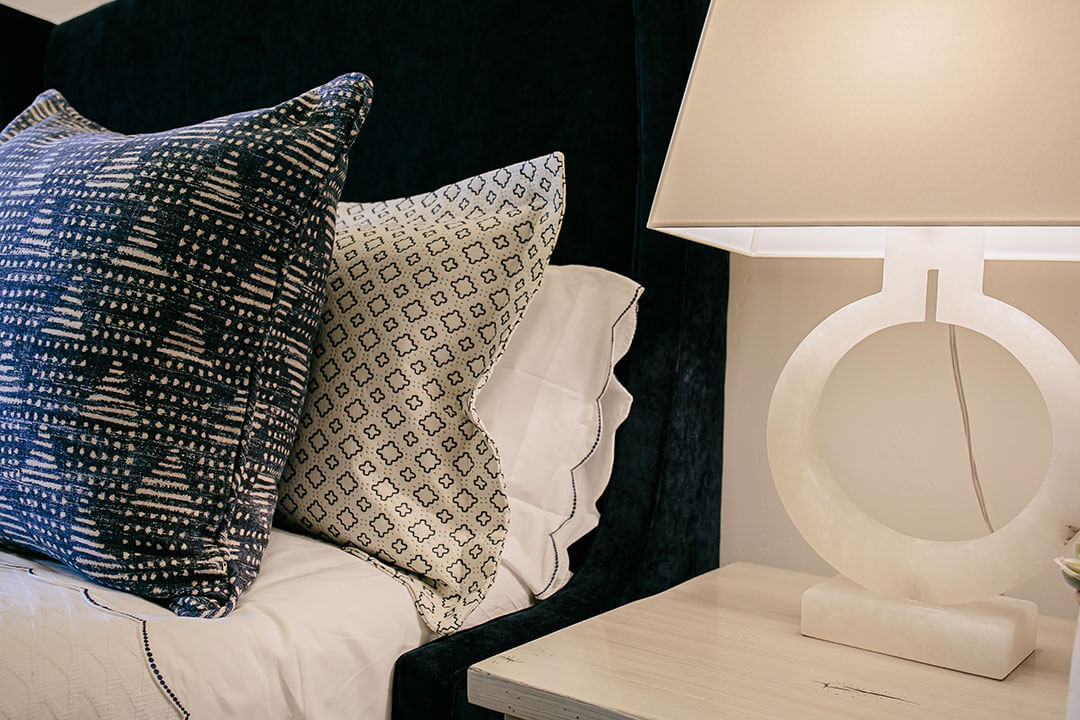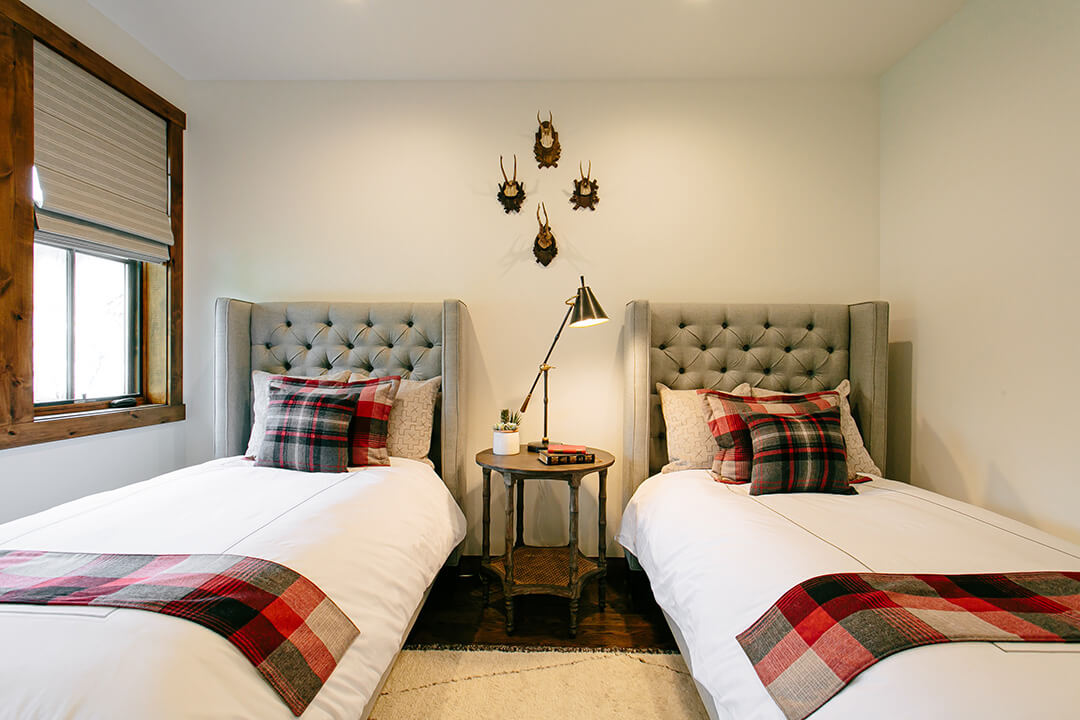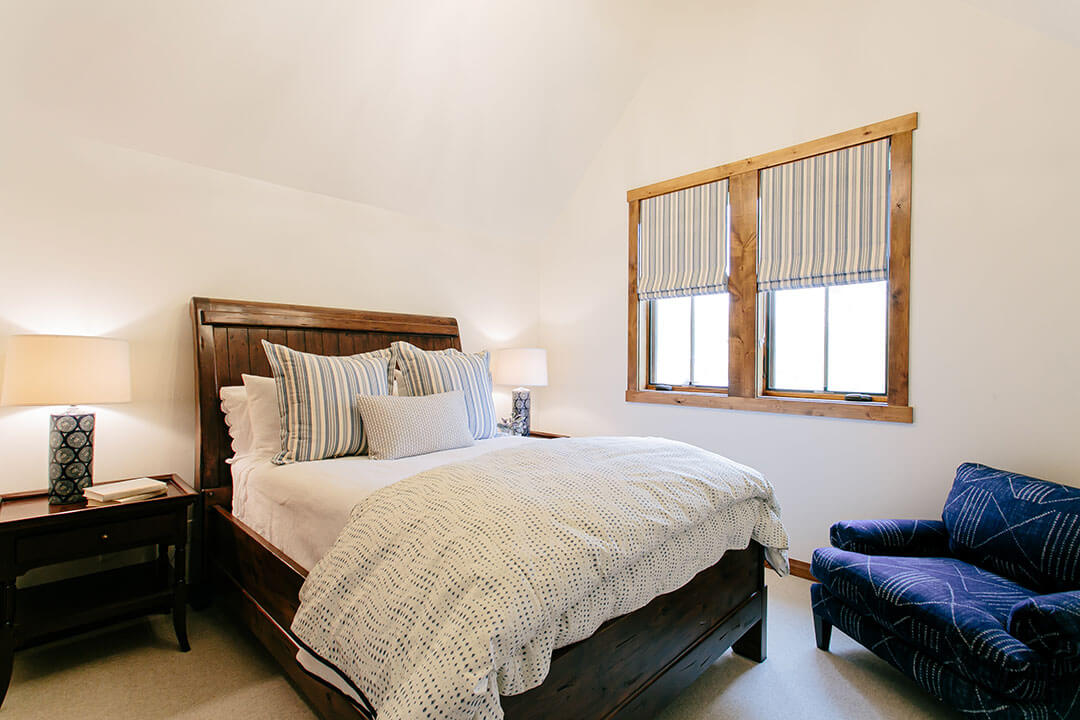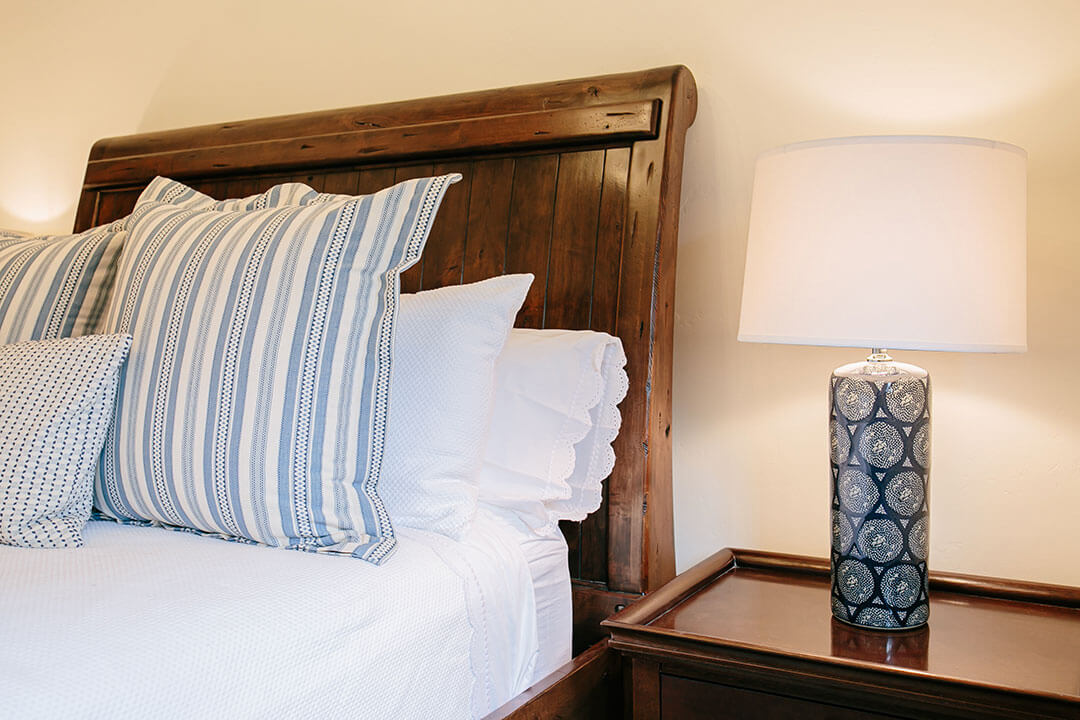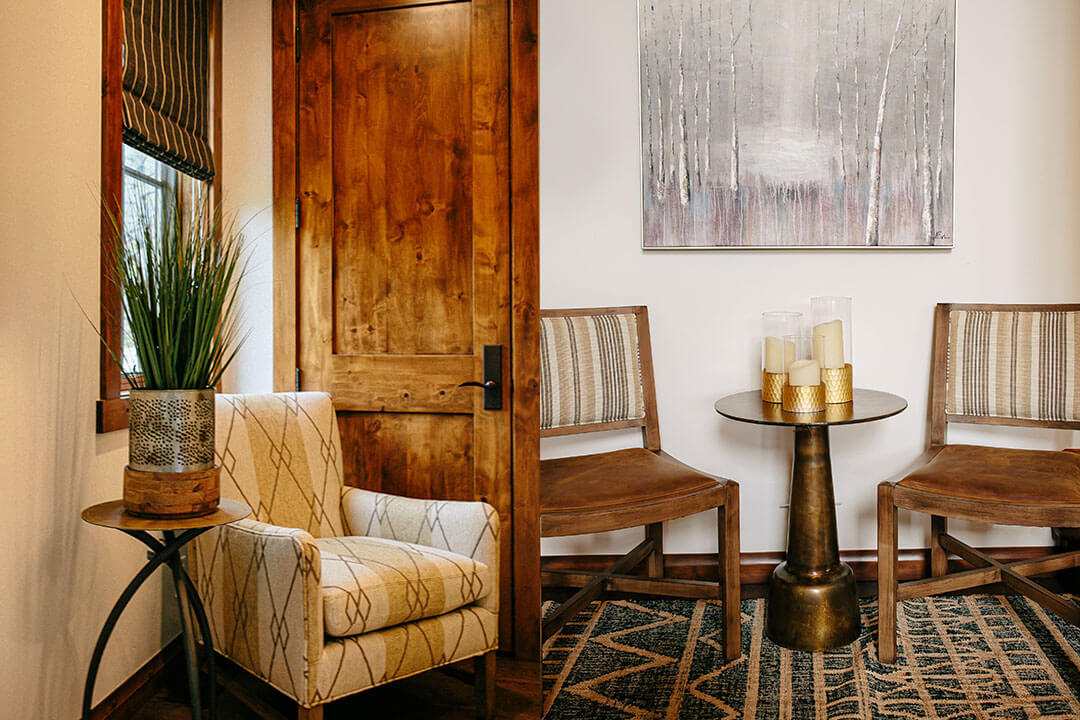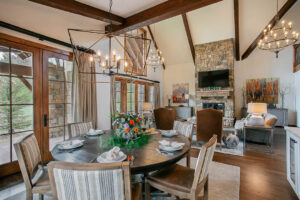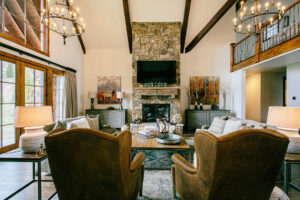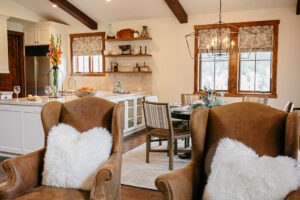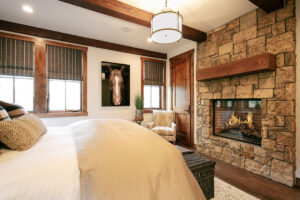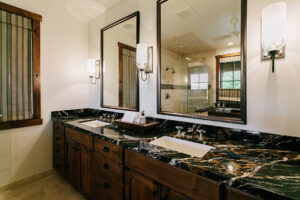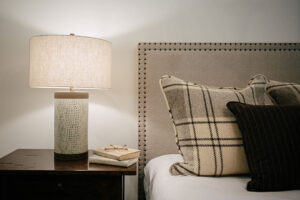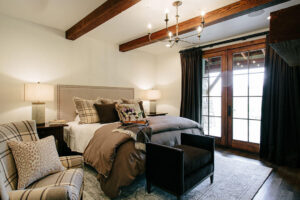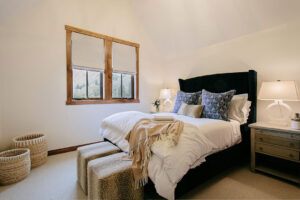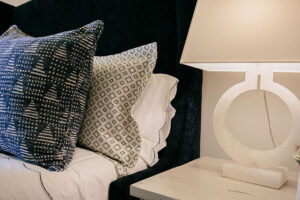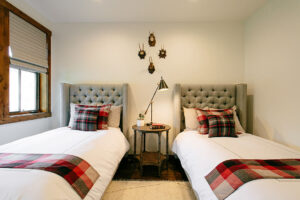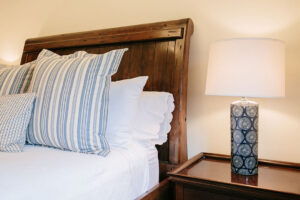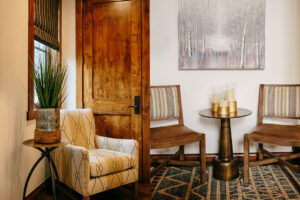 Elevated Living by Stockton and Shirk was delighted to be called upon to design and furnish the interior of a Snake River Sporting Club's luxury residence. The family chose The Sporting Club for a second home, to enjoy the many recreational activities and breathtaking views. The task was to create a practical, comfortable, luxurious interior that reflected their active lifestyle and personalities. The Texas ranchers requested ample sleeping quarters for family and friends.
The beige, bronze and gray color palette throughout the Kitchen, Great Room and Dining Room harmonize with the outdoor views and stone work. A combination of textures for upholstery were used, including leather, velvet, wool and Mongolian lamb to create cozy seating arrangements. A local craftsman created the iron and hickory coffee table and side tables. The rug and linen drapery fabrics were selected to compliment the French blue-gray antique side boards.
When designing the downstairs bedrooms, Ralph Lauren wool plaids and stripes give a classic equestrian lounge feel. The master bedroom sable color bed pillows nestle against a creamy alpaca boucle head board. The Twin bedroom is sporting a red, grey and black hunting theme.
Whether returning from a summer or winter activity, the house provides a warm welcome home feel, inviting all to share stories in a beautiful environment.