Lifestyle Transformation
Living and working in West Hollywood was the quintessential life for myself as an Interior Designer. The epicenter of explosive, creative minds, fashion, color and beauty. Living in a congested apartment complex seemed a mere consolation for being in the heart of the design district.
After 8 years, I was feeling a little burned out on the LA pace and decided to take a trip to visit my brother in Wyoming.
From the moment of arrival and the first glimpse of the Tetons, I was mesmerized. As we departed the airport, we stopped to watch a massive herd of elk grazing on the side of the road. It became quite clear to me that "nature rules" in this part of the country.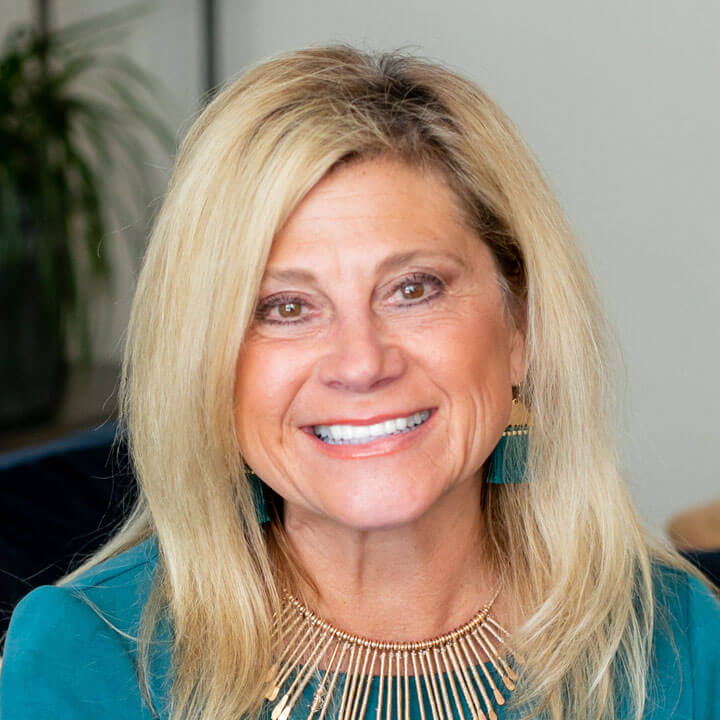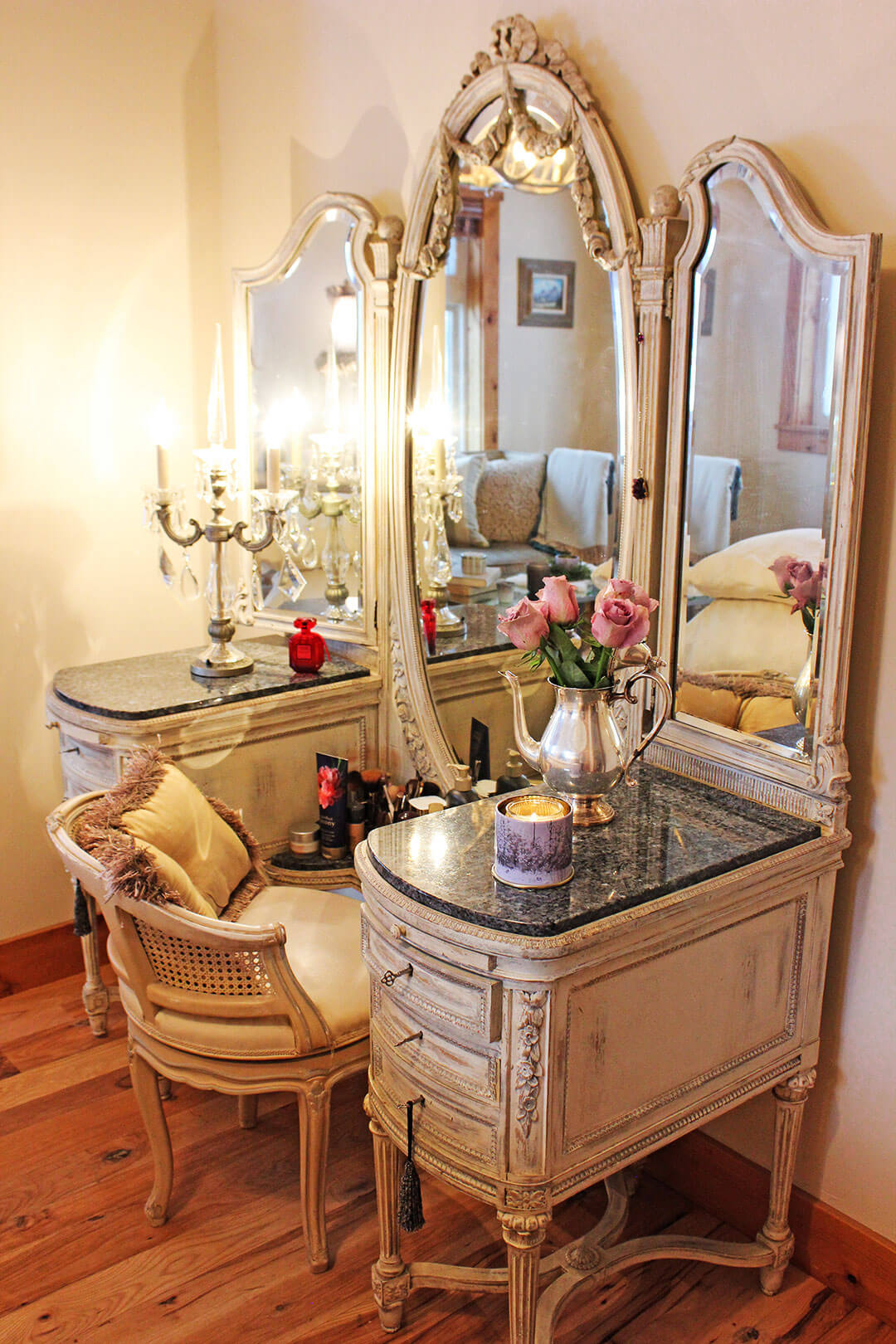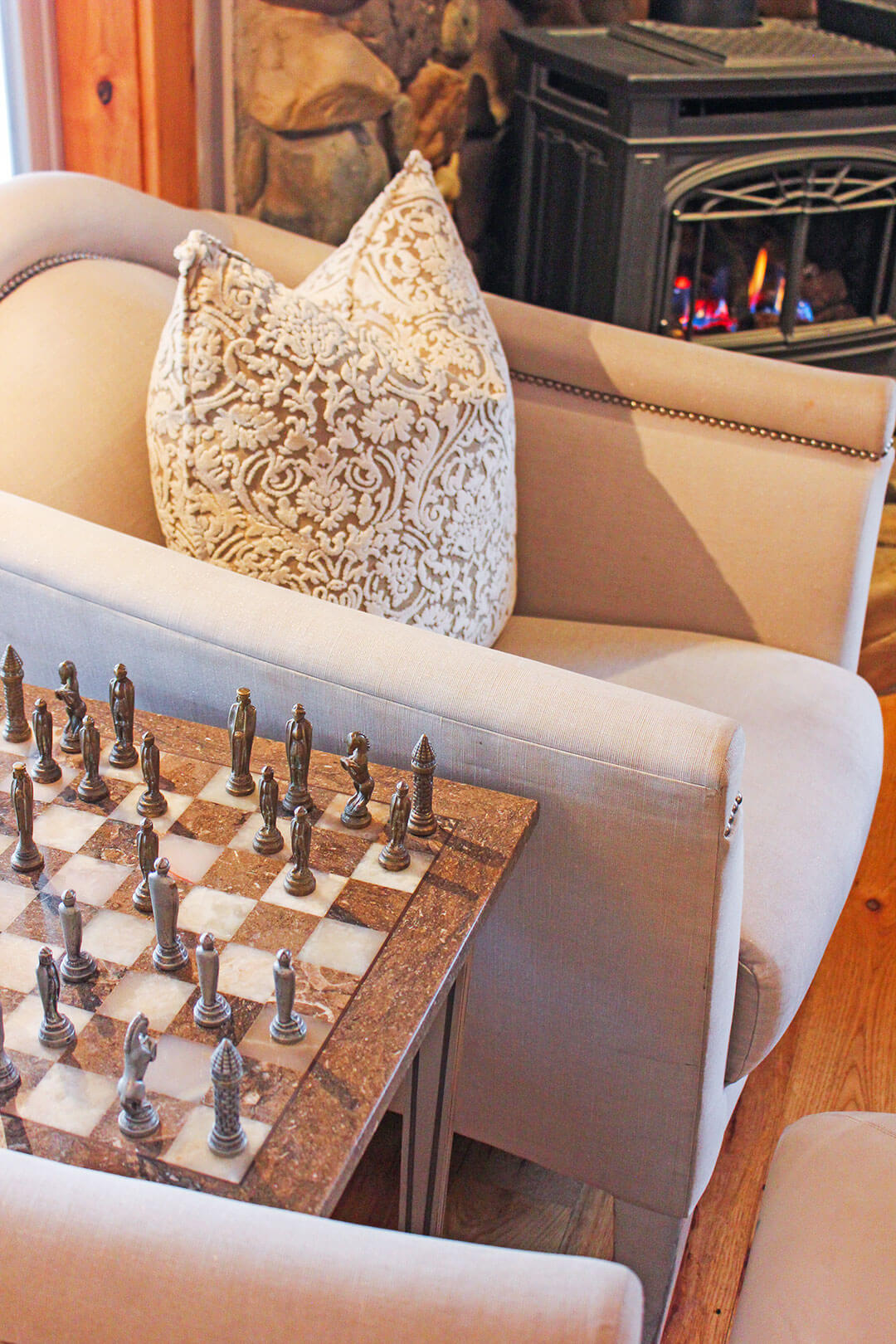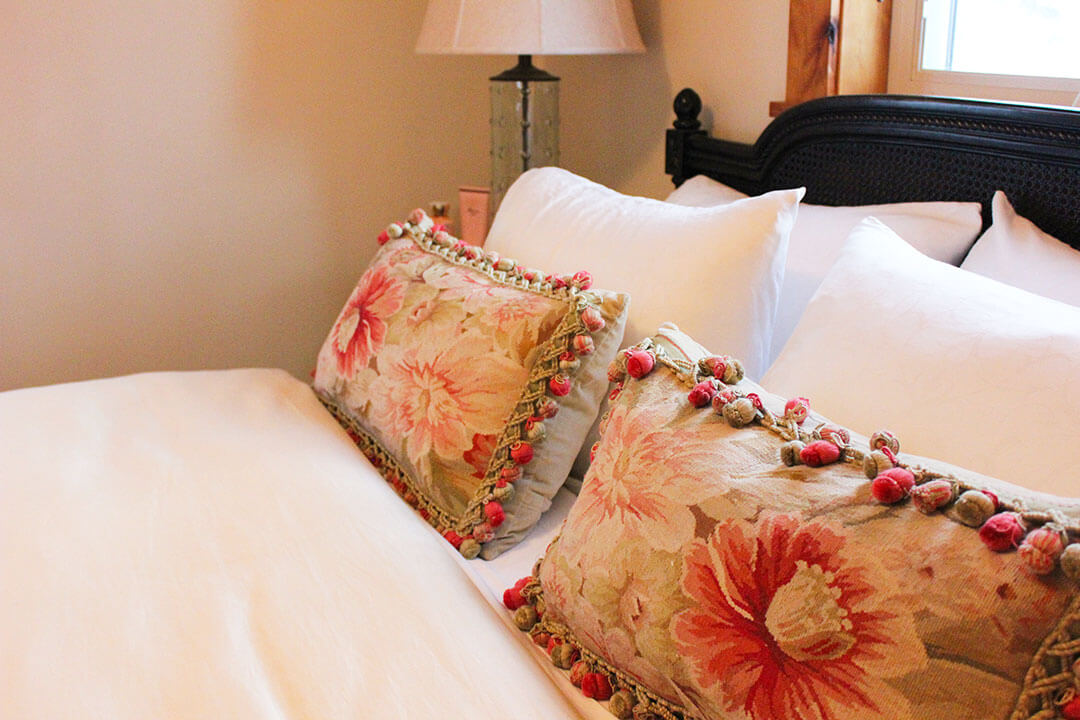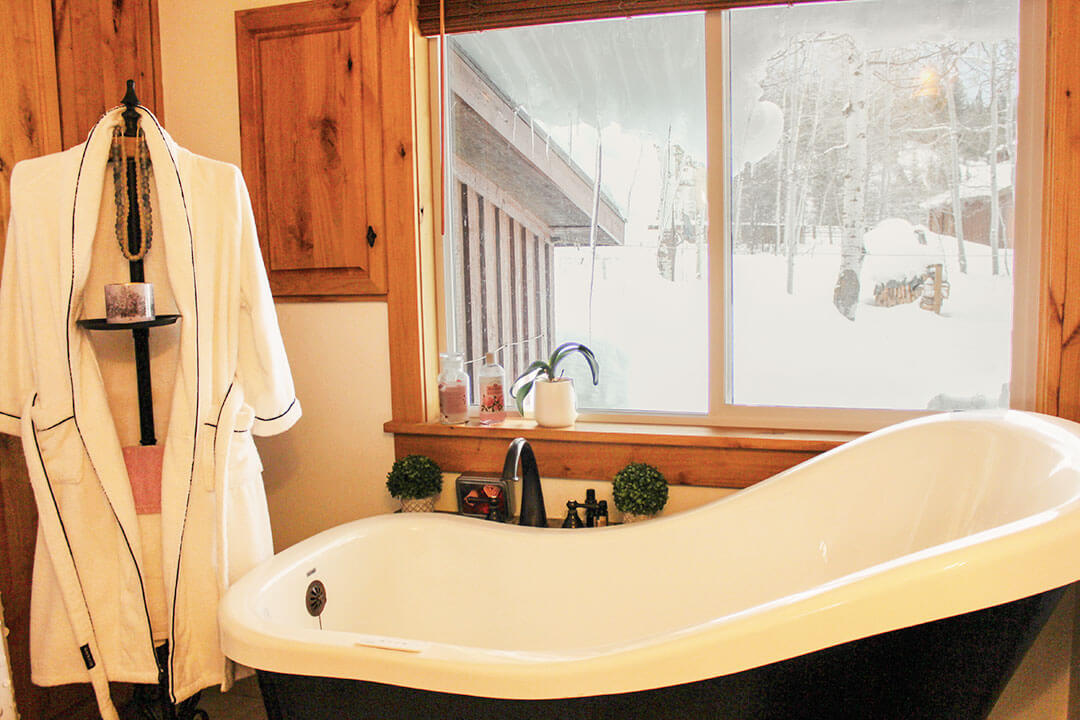 While exploring Jackson Hole on my trip, I was excited to stop in at Stockton and Shirk Interiors to see what the design vibe was like. The conversation went extremely well and before I knew it I was offered a design position! We decided a 3 month trial at first would determine if I could survive the transition from the California climate to the long Wyoming winters! I quickly fell in love with the wild west and mountain modern aesthetics. It was time to find myself a home.
A friend of a friend had told me about a 12-acre horse property available near Jackson. A dream come true! My new neighbors were to be equine!!
My 1000 SF cabin sits at the base of the mountain and is surrounded by pastures with breathtaking views. A covered porch for watching silent snow fall as if in a Thomas Kincade painting.
Now the fun part…setting up my curated furniture pieces in my new space. Ironically, all of the pieces fit like a glove and my silk velvet Louis XVI salon settee and vanity made quite an elegant statement…paired with my new elkhorn chandelier finished in silver leaf! Schonbek Crystal lamps became perfectly adorned in rawhide shades!
Looking forward to hosting many gatherings with friends in my new humble abode!!