Created by Nature, Captured in Metal
These artful replicas are made from Recycled American Bronze and Canadian Stainless Steel. The permanence they evoke is remarkable, allowing these unique and rare earth elements to be appreciated for generations to come.
Stop by our Showroom to view a world class collection of Canadian Whitetail deer shed antlers.
Our collection is from wild and free range Canadian Whitetails, not farmed or fenced deer. They are ethically sourced, found only and collected by Antler Design Concepts over many years by sheer physical effort, logging literally thousands of boot miles in the process – not acquired through antler buying networks or found through motorized means.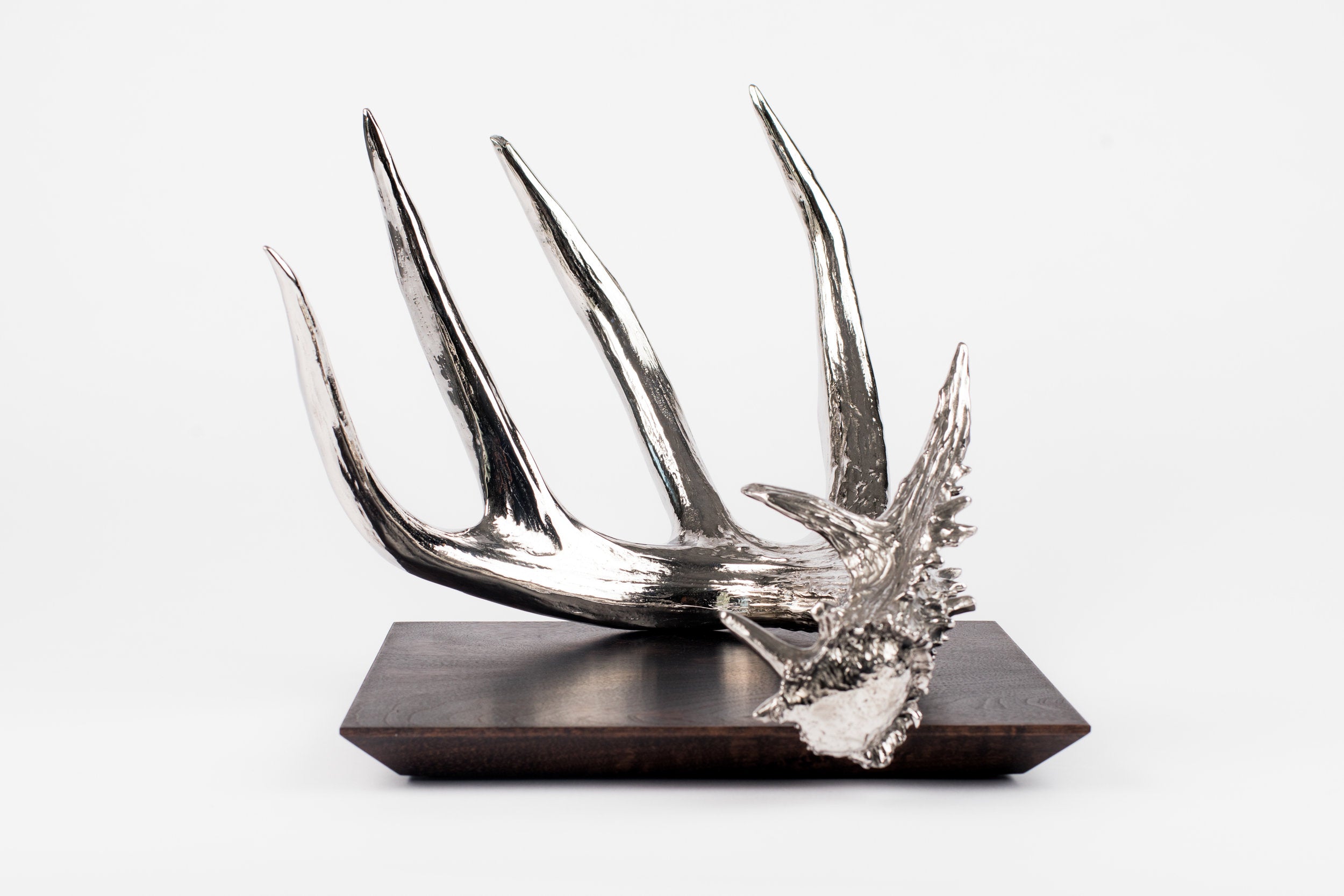 Stainless Steel – High Polish
Bronze – Silver Nitrate Patina with Cold Wax Satin Finish
Bronze – Black Patina with Gold Finish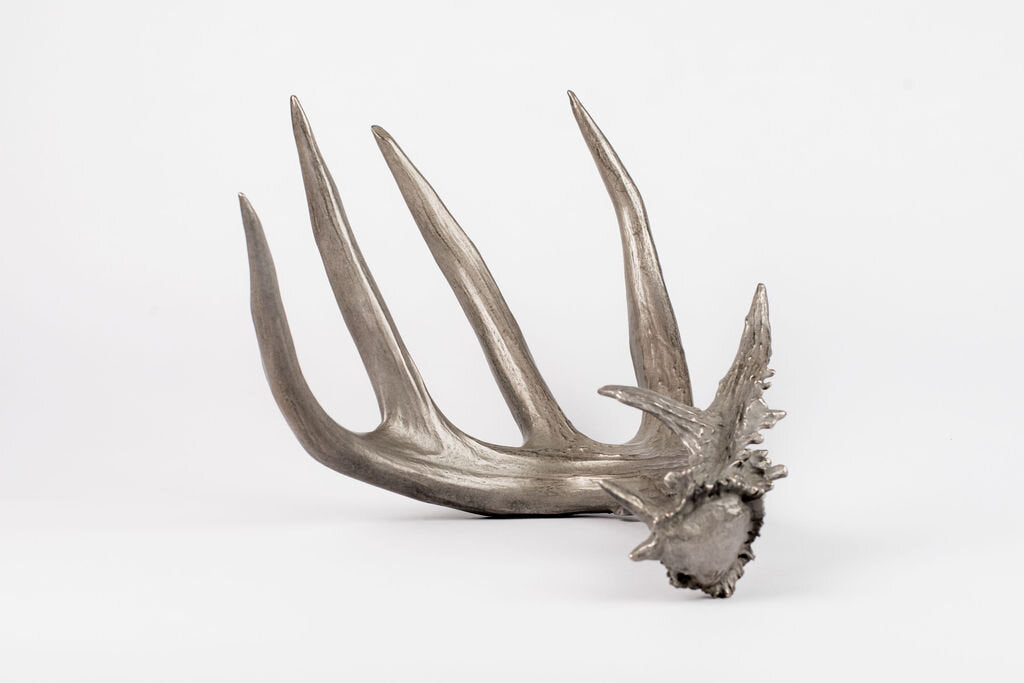 Bronze – Silver Nitrate Patina with Cold Wax Satin Finish
Bronze – Silver Nitrate Patina with Cold Wax Satin Finish
Bronze – Espresso Patina with Gold Highlight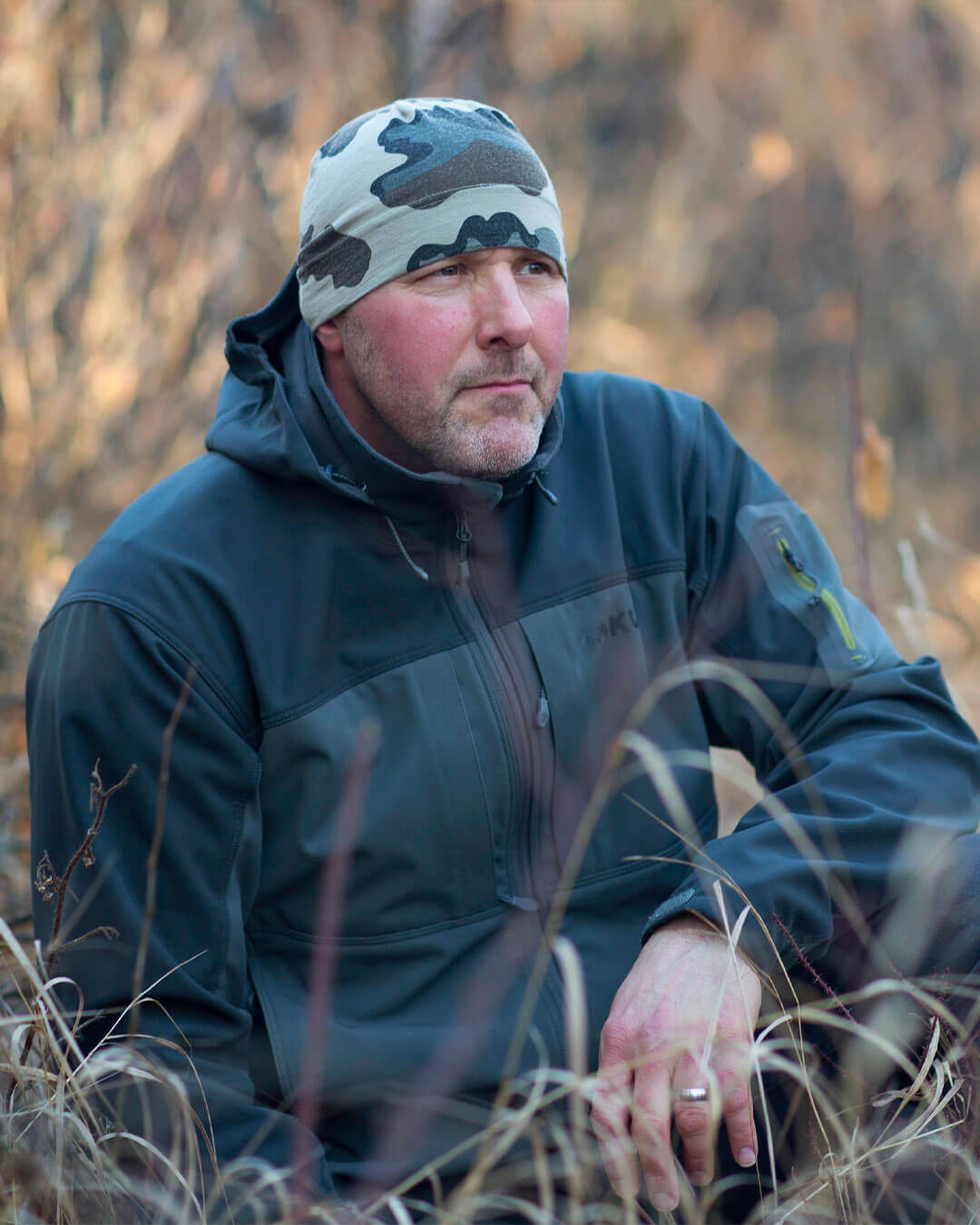 Decades in the making
During his 35-year tenure as a professional Outfitter and Guide, David Bzawy has amassed an extraordinary collection of shed Whitetail deer antlers, each piece unique and of world-class quality.
Taking into account the years and immense effort invested in curating such a remarkable collection, Antler Design Concepts now presents an awe-inspiring range of antler replicas. These replicas are meticulously crafted through a high-quality replication process, featuring hand-poured Canadian stainless steel and recycled American bronze.
Made in North America
Operating in his native Alberta, Canada, David focuses on a region that is home to the largest sub-species of Whitetail Deer in the world. Due to their grand skeletal structure, the antlers of these deer have long been coveted for their imposing size, uncommon nature, and inherent beauty. Each set of antlers is a one-of-a-kind work of nature, as they are shed and regrown annually by the bucks. Moreover, the antlers often increase in size each season as the deer mature, making each set truly unique.
To share these exceptional antler pieces with a broader audience, David and his wife Lisa have partnered with a top-tier foundry located in Loveland, Colorado. This collaboration aligns with their commitment to offering products that are exclusively 'Made in North America.'
Antler Design Concepts – Complex Hand Molding Process
The art of replicating the intricate details sculpted by nature is a remarkable craft on its own. This is complemented by a meticulous hand-poured casting process, employing the time-honored technique of lost-wax casting. The process reaches its zenith in the final finishing of our pieces, which can be custom-ordered with a variety of hand-applied patinas to complement specific spaces. Additionally, we offer an exquisite high-gloss finish, achieved through a labor-intensive hand-polishing process that necessitates extreme patience, specialized training, and seasoned expertise to create this stunning visual impact.