IT'S TRANSFORMATION TIME!
We always love making our clients happy in their homes, but there is something extra gratifying about transforming a space that they hate into one that they really love!
We cannot say enough kind words about this couple; they have been an absolute dream to work with. Relocating from Indiana to Jackson Hole, they fell in love with this home high on a butte overlooking the valley. Lofty ceiling lines, beautiful wood floors, and amazing light sold them on the house…however, it was clear that a master bathroom remodel was needed.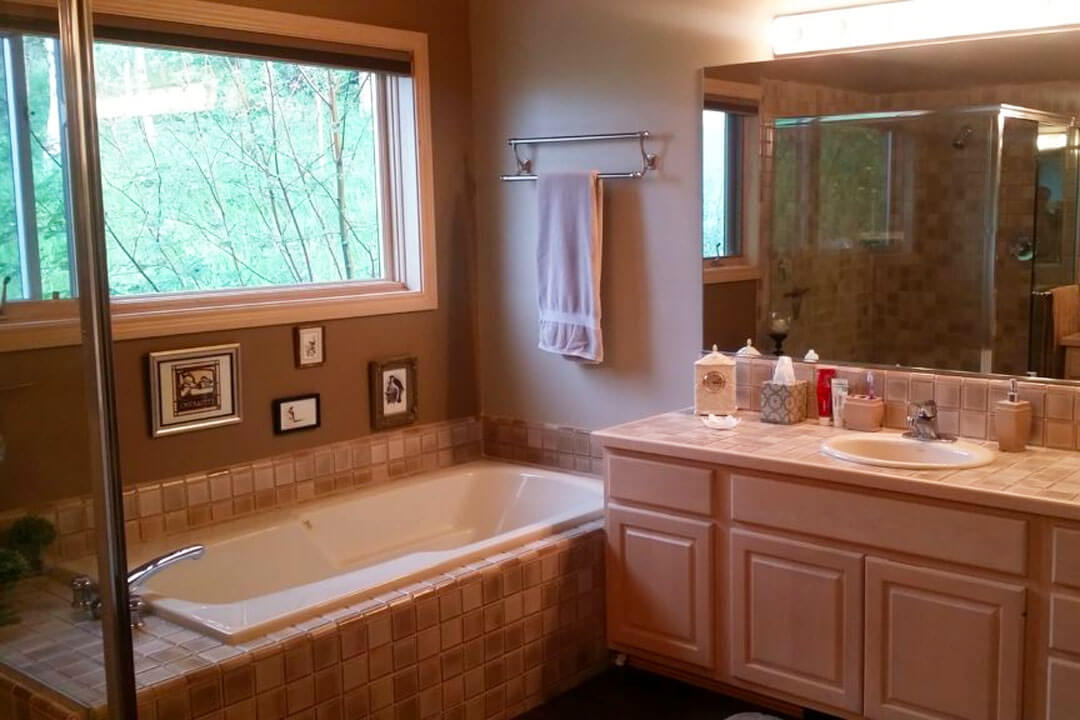 Our goals for this remodel:
(1) Create a beautiful and interesting shower
(2) Remove the tub, which was never used
(3) Keep the bathroom window intact, as it had just been installed.
Bye-bye Hollywood lights!
Bye-bye Hollywood lights!
Despite having a clear plan for each project, inevitably, "remodel on an older home" = surprises. Besides aesthetics, the homeowners wanted to re-do this bathroom because they could feel a draft under their cabinetry. When the tub decking was removed, it was found that a lot of pests were able to get into this area below. Yuck, but better found now than never, right?! A thorough cleaning of all crawl spaces and all new insulation was required before construction continued.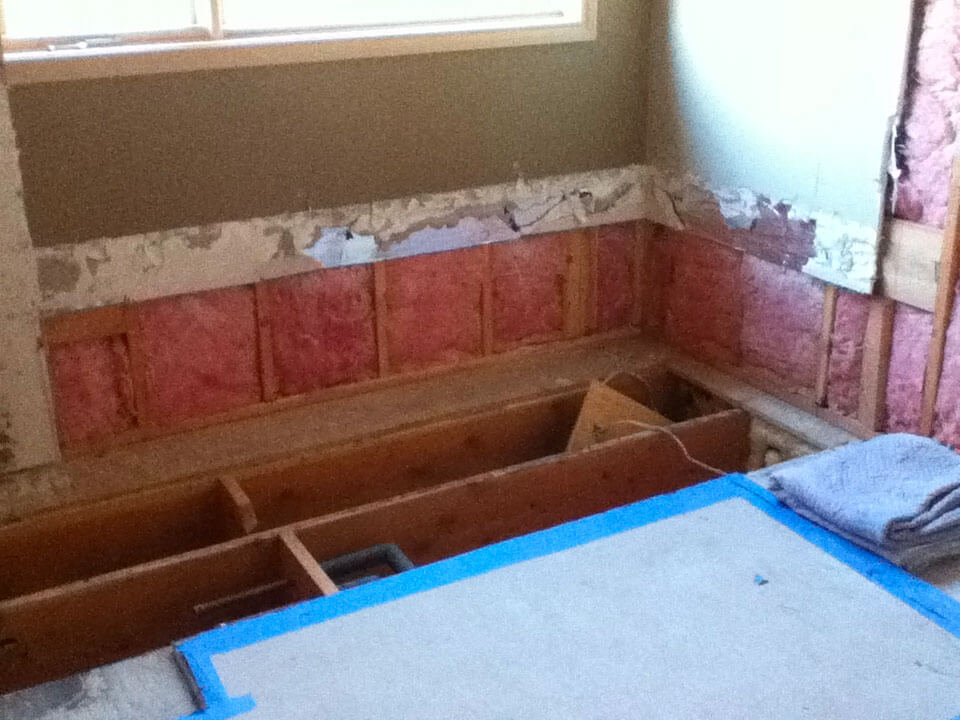 Once the area was sealed and all new drywall installed, our live edge floor started to take shape. To fill in the space that was previously occupied by the tub, we devised this live edge tile flooring design. The shower footprint was expanded as much as possible, without having to resize the window. That orange mat is floor heating leading from the shower floor out to the new vanity – no cold feet for our cold winter days!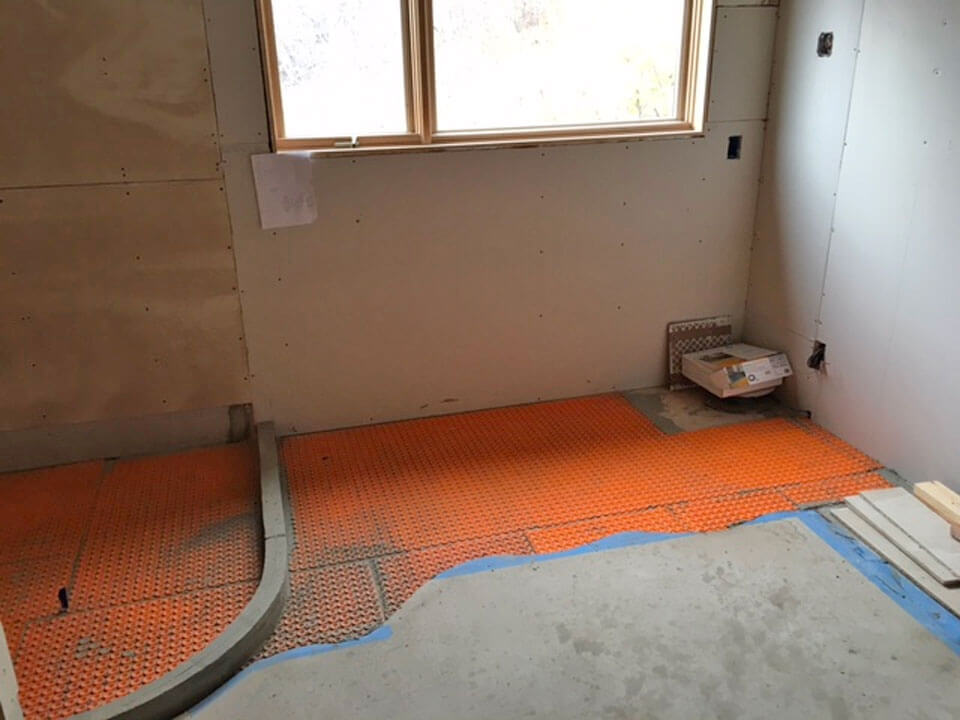 Below you see the foundation of the true GEM of this bathroom remodel. An "interesting" element was the homeowner's request, and our solution was to introduce a curved shower into the space. A cement curb was built to house the rounded shower glass. There is a reason you only see square showers; it was a real     pickle to get that rounded glass, but man, does it create a beautiful effect!